02 Jul

Special precautions and updated information
SPECIAL PRECAUTIONS AND UPDATED INFORMATION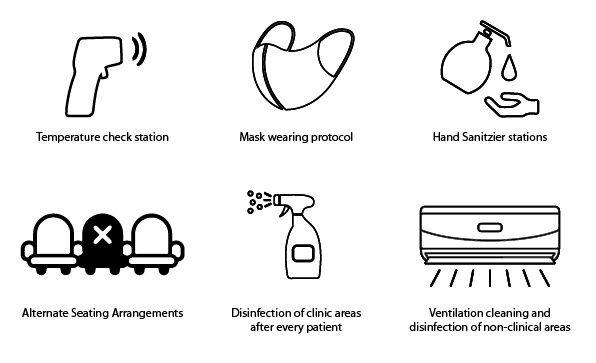 Due to the recent spike in Covid-19 cases within the local community all patients will be asked to do a rapid test on the day of their scheduled appointment. 
We kindly ask for your patience and understanding during these unpredictable and challenging times.
Central Smile would like to reassure all patients that we will be following the standard cross infection protocols as usual, along with the following additional precautions;
– Any patient required to do mandatory testing are required to reschedule their appointment until their last test results are received.
– All patients, visitors and staff will undergo temperature screening and scan the leave home app
– All patients, visitors and staff are to wear a mask and perform hand hygiene (alcohol hand rub)
– Patients who have been abroad within the last 7 days are required to contact the clinic to reschedule your appointment
Please contact us on 2816 1608 or email us at info@centralsmile.com if there are any further queries.